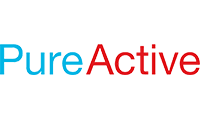 Matcha
Clear your Skin, Clear your Mind
DETOX YOUR PORES FROM OIL & POLLUTION WITH PUREACTIVE MATCHA DETOX
Give your skin a detox in just 10 minutes! This pore unclogging mask, enriched with Matcha Green Tea and Koalin clay, removes pollution residue and excess oil from your skin while purifing pores.
PROVEN EFFECTIVENESS
Pores are visibly unclogged - 77% agree*
Skin appears less skiny - 74% agree*
Skin appears fresher - 78% agree*"

*Auto-evaluation test on 87 volunteers – 3 applications per week for 2 weeks.
MATCHA: A POWERFUL DETOX INGREDIENT
Made from shade-grown green tea leaves, Matcha is a highly concentrated powdered tea that is packed with detoxifying goodness. It is widely known to contain 100x more antioxidants than traditional green tea.
KAOLIN CLAY:
A powerful natural clay that we source from the UK, it is well known for its absorbing and mattifying properties.
PURE ACTIVE MATCHA
PURE ACTIVE MATCHA
Garnier Pure Active Matcha
Detox Pore Unclogging Face Mask 100ml